Thursday, March 8, 2018, marked the release of season two of Netflix's landmark show, Jessica Jones. The central storylines of season one were around Jones, brilliantly portrayed by Krysten Ritter, as she dealt with the fallout, recovery, and the reemergence of her captor, Kilgrave, in a bone-chilling portrayal by David Tennant. As we count down the days to the season two release, Super Heroines, Etc. is featuring a series on the #MeToo movement and pop-culture characters we love.
Our goal is to spark discussions by offering a unique look at stories and characters people might see themselves in and to provide resources and guides for talking about and healing from assault and harassment in its many forms. Each installment of this series will highlight characters from across genres and mediums to examine how tropes of sexual harassment and assault are portrayed. The final in the series will center on Jessica Jones.
Resources
If you or someone you know has experienced sexual assault or rape, it is important to know you are not alone. The #MeToo movement has shown us just how widespread sexual harassment and assault is and how many people have kept it a secret for so long. Trust your instincts, if it feels like assault it is assault. Find a trusted friend, family member and don't be afraid of your own voice. There are many resources available to help you manage the healing, both physically and spiritually, including:
Local
St. Louis
YWCA St Louis Metro Resource Center
24 Hour Crisis Hotline: 314-531-RAPE (7273)
Appointments: 314-726-6665
Safe Connections
St Louis Regional Sexual Assault Hotline: 314-531-7273
Domestic Violence and Rape Hotline: 800-392-0210
Cincinnati/Northern Kentucky
Sexual Assault Nurse Examiner Program provides medical attention to sexual assault survivors
Nurses on-call 24-hours, trained to help sexual assault survivors.
Take Action
#MeToo Movement
Sign up for their newsletter to join the movement to end sexual violence.
Workplace & School
9 to 5: National Association of Working Women
1-800-522-0925
Equal Employment Opportunity Commission
1-800-669-4000
Equal Rights Advocates
415-621-0672
1800-839-4372
24 hr line: 415-621-0505
American Association of University Women
Lean In Sexual Harassment Resources
Street Harassment
Street Harassment Tool Kit, with Laws per state:
http://www.stopstreetharassment.org/strategies/sshlaw/
How to respond to Harassers:
http://www.stopstreetharassment.org/strategies/moment/
Meet Us On the Street tools and fliers on Harassment:
http://www.meetusonthestreet.org/tools/
Consent and Domestic Violence
The National Domestic Violence Hotline
CALL 24/7/365
1-800-799-7233
1-800-787-3224 (TTY for Deaf/hard of hearing)
The National Center for Victims of Crime
The Stalking Resource Center
855-4-VICTIM (855-484-2846)
Its On Us
If you've experienced sexual assault and need crisis support, please call National Sexual Assault Hotline at 1-800-656-HOPE (4673) or visit their 24/7 chat HERE.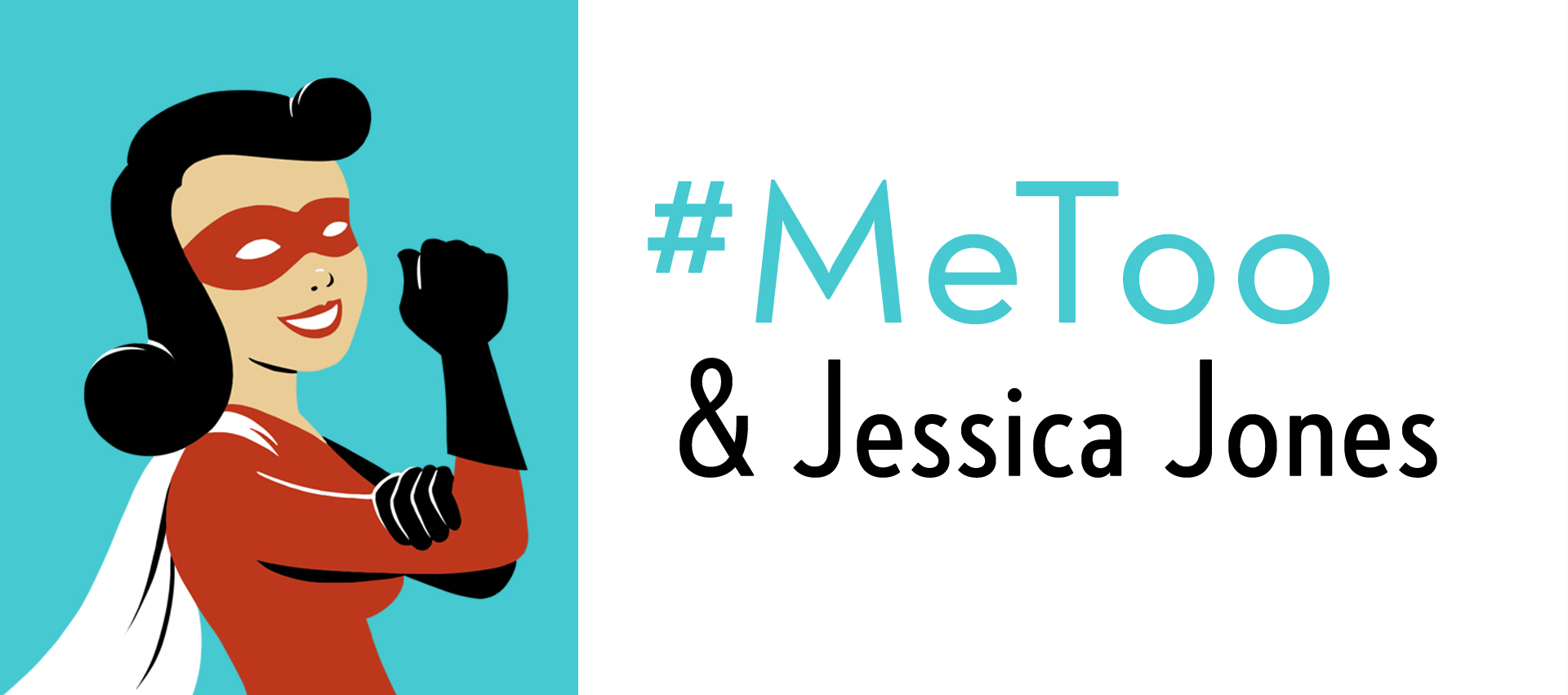 This post is a special collaboration between Melody Meiners, Carolyn Noe, and Whitney Salee Risner. Last night (International Women's Day) marked the release of Netflix's landmark show, Jessica Jones Season Two. The central lines of Season One were around Jones,...
Season 1 Discussion Guide
Download our blogger-written Season 1 Discussion Guide for Jessica Jones to jumpstart your conversations about the show and its themes.